With clear skies over most of Canterbury on Monday May 11th 2009, there was  a good look at the fresh snow that fell the previous day, Sunday (10th May).  Here's the view late Monday morning  (around 10:30am) from NASA's Earth Observing System Terra Satellite,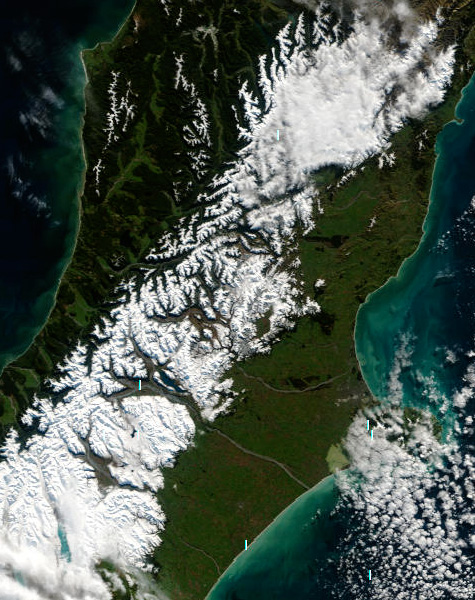 Fresh snow on the Alps and Canterbury foothills - as @ Monday 11 May 2009. (Image courtesy of MODIS Rapid Response Project at NASA/GSFC.)
Based on the coverage in that image and reports from snow observers, the bulk of the snow in South Canterbury fell above about 300 metres, although some places lower down, especially near the foothills, may still have had light snow that didn't settle appreciably. While this wasn't the first cold outbreak of that year, the snow event over the lower South Island (including Fiordland, Southland and Otago) was certainly the most significant of 2009 at that time.