Sitting out in the middle of the ocean, New Zealand is vulnerable to extremes of weather from all directions; from the remains of tropical systems barrelling in from the north, to cold winter southerlies bringing a blanket of snow.
As New Zealand's designated national meteorological service to the World Meteorological Organisation (WMO), it is MetService's responsibility to provide clear, concise and timely warnings of severe weather that is likely to affect New Zealand.
What defines severe?
Rain: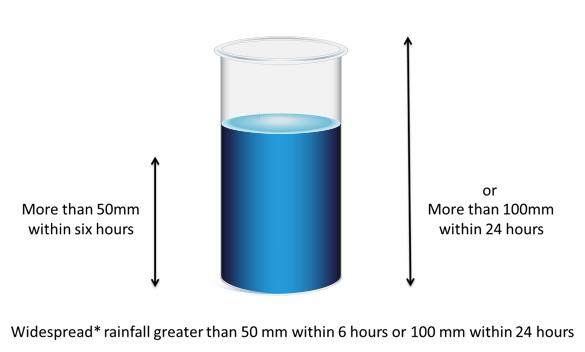 Snow: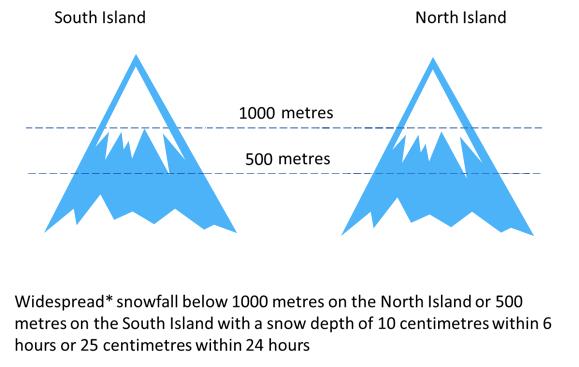 Wind: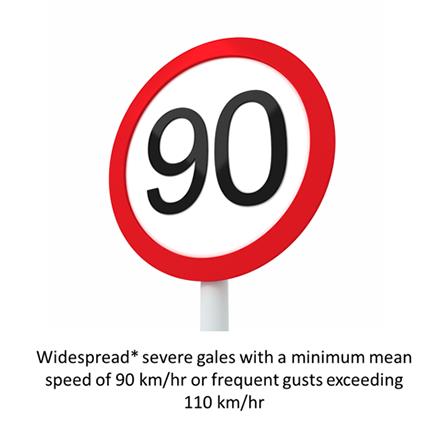 The term "Widespread" in all of the above warnings means over an area of 1000 square kilometres or more.
Thunderstorms:
Not all our weather affects a large area. Thunderstorms are a perfect example, and although they can still bring some potentially dangerous weather, the area they effect can be relatively small. With a mix of lightning, hail, strong winds and possible tornadoes, MetService has a dedicated forecaster on duty to predict when and where thunderstorms may occur.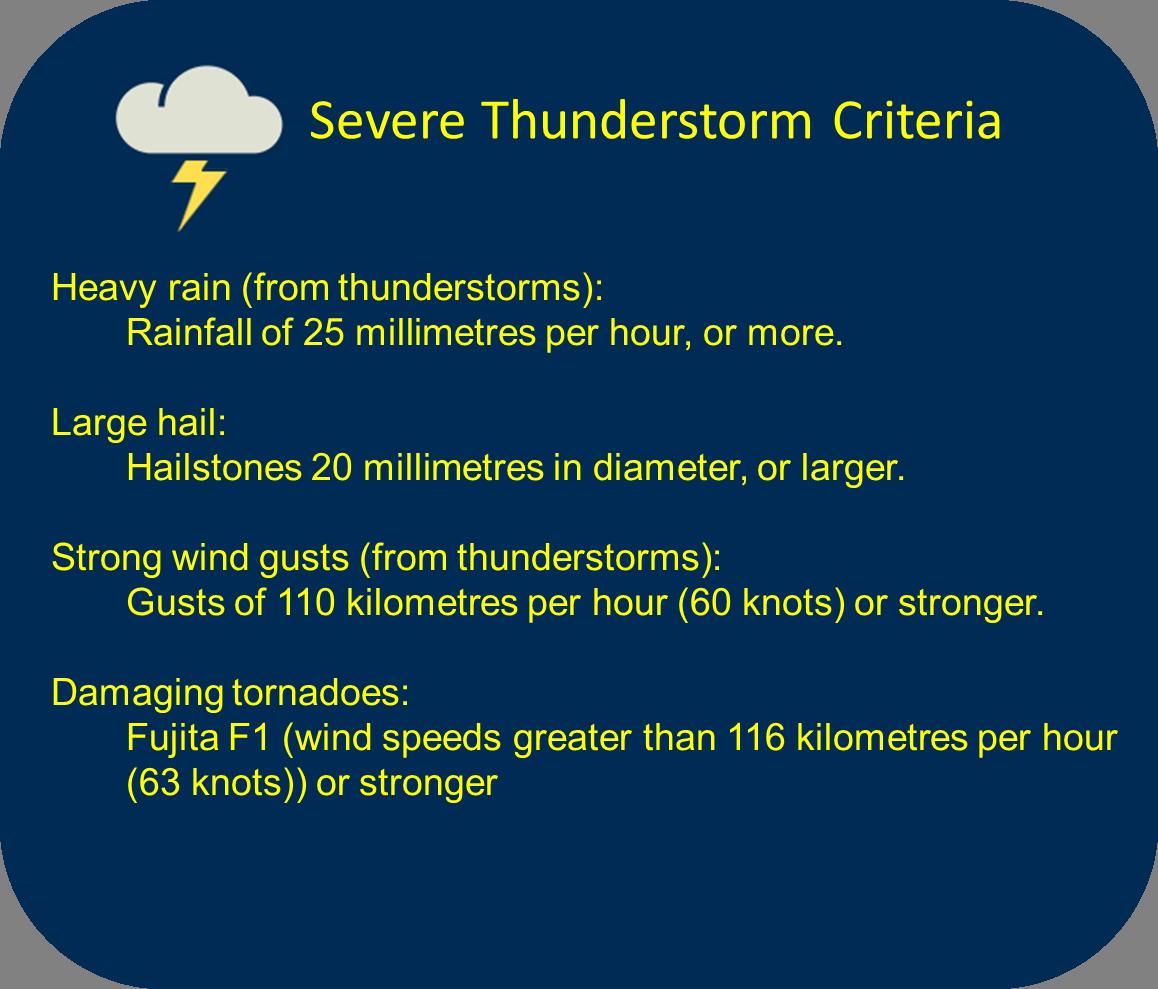 What's the difference between a Watch and a Warning?
The MetService severe forecasting team are in the office every day of the year keeping a critical eye on the upcoming conditions. Before a warning is issued, the forecasting team will flag events that look potentially severe, up to 5 days in advance.
These thoughts are pulled together as a "Severe Weather Outlook" and act as a heads-up. You can find the latest outlook, updated every day at around 2:30pm, on the MetService website.
As we get closer to an event and we become more confident, the forecast team may issue a Severe Weather Watch. A Watch will be issued whenever there is an expectation that conditions may deteriorate to the thresholds specified for severe weather: •    After the next 24 hours but within 48-72 hours, or •    If there is a high level of uncertainty within the next 24 hours.
Getting closer to the event, the team will upgrade the Watch to a Warning if conditions are expected to exceed the Warning thresholds in the next 24 hours.
All the latest Severe Weather Watches and Warnings can be found here: http://www.metservice.com/warnings/home
As well as being available on the website, MetService forecasts and warnings are automatically forwarded to District Councils and the New Zealand Ministry of Civil Defence and Emergency Management to help them plan for the weather.  An email can also be sent straight to you too. Sign up to receive the Warnings straight to your inbox here
For widespread events: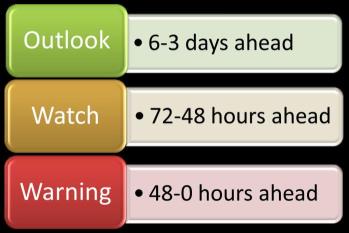 For Severe Thunderstorms: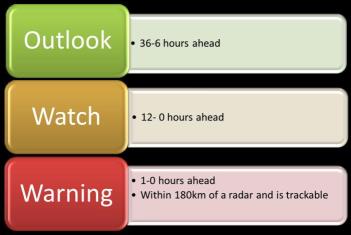 What should you do?
Living in New Zealand we have our fair share of weather events to plan for. The Civil Defence has a fantastic website that helps you plan and prepare for severe weather events http://www.getthru.govt.nz/. Don't wait for the warning to work out your plan.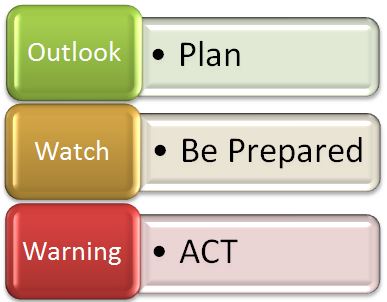 Other Severe Weather Warnings
Sometimes other aspects of the weather are cause for concern, such as bitterly cold temperatures following heavy rainfall, or high level snow blocking passes. Although these weather conditions might not meet the conditions for a Watch or Warning, the Severe Weather forecaster may send out a Special Weather Advisory (SWA) or Road Snowfall Warning to highlight these conditions.
The meteorologist's main concern is getting the forecast and warnings correct, but it is equally important that the forecast is heard by those who need it. As well as keeping up to date with the forecast through local and national media, keep an eye on this website. As the official provider of forecasts metservice.com has all the latest information straight from the forecast bench.