Christmas Day in New Zealand can be a hit and miss affair, weather wise. Some years, a High arrives in time for Santa. Christmas Day 2009 was beautifully fine and warm across the country, with Dunedin hitting 32°C, and many other centres approaching  25°C.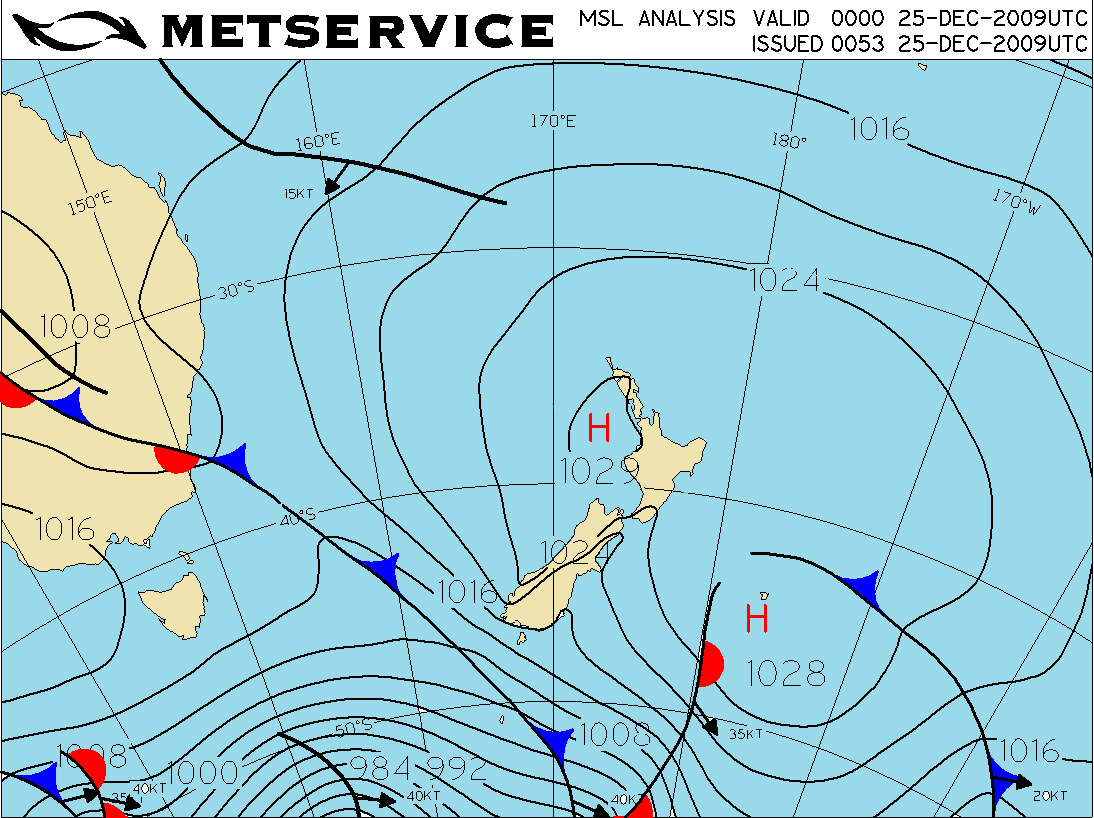 Midday analysis for 25th December 2009.
The benchmark for Wellington must be the golden summer of 1934 – when the entire Christmas to New Year's period was dry and warm, and temperatures averaged 25.5°C! Christmas Day 1934 reached 28.7°C – but it was also very warm in the capital on Christmas Day 2012, hitting 28.6°C.
In contrast, Christmas Day 1975 was miserable for many. Extremely cold southerlies and rain affected most of the country, produced by a deep Low to east of the South Island. It was cold and wet in all of the six main centres.  Dunedin struggled to reach double-digit temperatures, with a maximum temperature of only 9.9°C at the Airport, while Christchurch managed 13.2°C. This remains the coldest Christmas Day on record for the eastern South Island.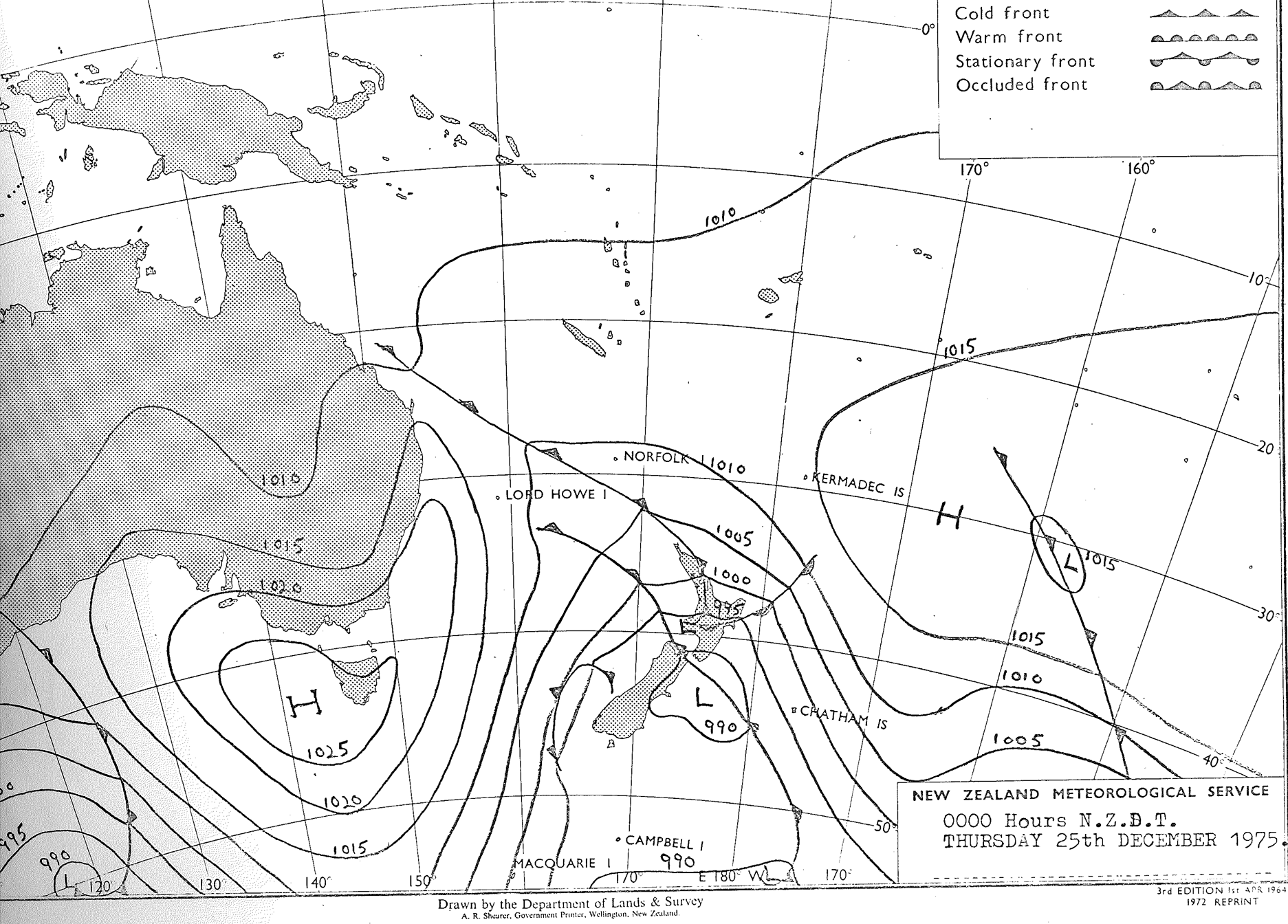 Midnight analysis Christmas eve into Christmas day 1975.
Christmas Day 1987 was very wet for the North Island, with Auckland, Hamilton and Wellington all receiving more than 20 mm of rain, while Tauranga recorded 36 mm. For the northern North Island, 1987 remains the wettest Christmas Day on record. Below is a table of the highs and lows of Christmas since records began.
In 2014, a High on Christmas Day kept much of New Zealand dry, but it was fairly cloudy in eastern areas. Some regions did receive rain (Taumarunui, Tongariro and Taihape), while showers were seen between Wanganui and Wellington, and in Fiordland and Southland.
In 2015, a High coming in from the Tasman Sea side meant fine and warm weather for most South Island and central New Zealand locations (notably CHCH, Dunedin, and Wellington). Further up the North Island, it was cloudier, with a trough causing afternoon showers for Bay of Plenty and the inland and eastern North Island.
It was a relatively cool Christmas Day in 2016.
In 2017, strong northwesterly winds ahead of a cold front produced the hottest Xmas day on record at Christchurch Airport (30.9C). The front made for a wet day in Dunedin, and windy conditions in Wellington.