Celebrating the increased participation of women in meteorology
March 2016
 
International Women's Day is held every year in March and to mark this occasion we want to give a big shout out to all the great women working here at MetService. Since 2001 we have trained 34 women and 30 men to be World Meteorology Organisation (WMO) qualified meteorologists. Twenty years ago the statistics were very different.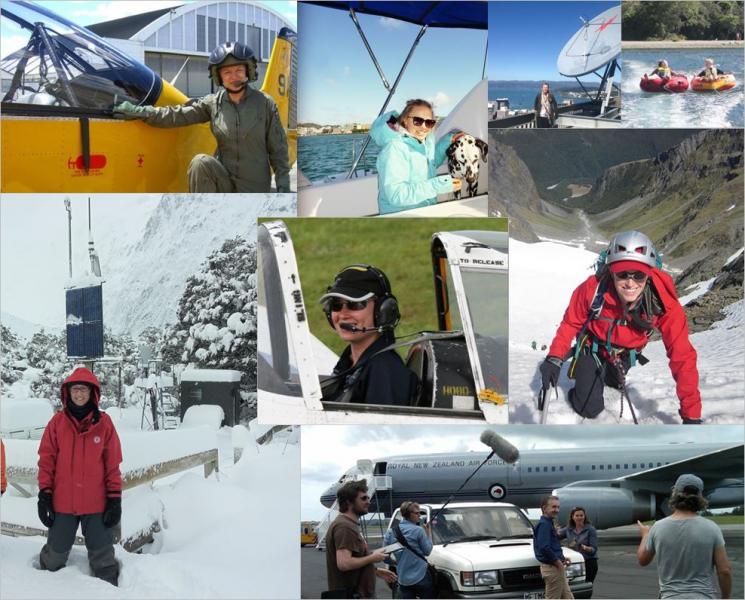 Here are a few photos of the female meteorologists who are working the morning shift in the forecast room today starting in the top left corner: Larissa Marintchenko (Aviation), Sarah Haddon on the water (Aviation); Lisa Murray on the roof of MetService (Communications); Sarah H again with Amy Rossiter; Nicole Ranger in Mt Aspiring NP (Commercial Weather Services); Georgina Griffiths helping Nigel Latta with his TV science series; Sarah Garlick near the Milford Road (Severe weather) and in the centre Rochelle Fleming (Severe weather).
One of the projects MetService is involved with is the Severe Weather Forecasting and Disaster Risk Reduction Project, which was set up by the World Meteorological Organisation (WMO) to help the Pacific Island nations to better predict severe weather and to communicate this to their communities. Communications Meteorologist Lisa Murray went to Fiji and Kiribati in May 2015, delivering a week-long training workshop, (funded by the WMO) with Sarah Davis from Met Office UK.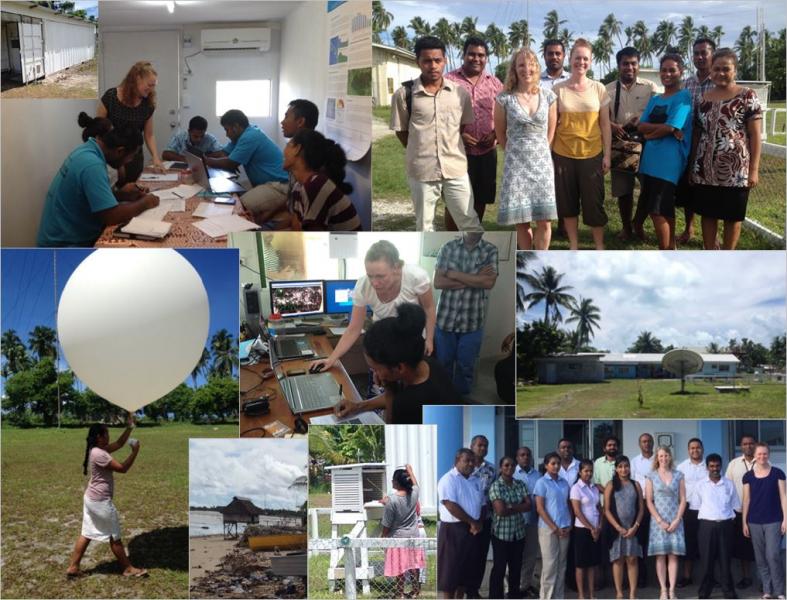 Clockwise from the top left corner: The Kiribati Met Service made a classroom out of a shipping container specially for the week of training; Lisa & the Kiribati Met staff having a laugh in the classroom; those involved in the training; the Kiribati office; Fiji Met Office training week; temperature observations being taken in Kiribati; Kiribati coast; balloon and radiosonde launch in Kiribati; centre is Lisa helping in the Kiribati forecast room.