By Peter Little, MetService Meteorologist
As a slow-moving ridge of high pressure departs to the east today, a deep northwesterly flow spreads onto New Zealand ahead of a trough.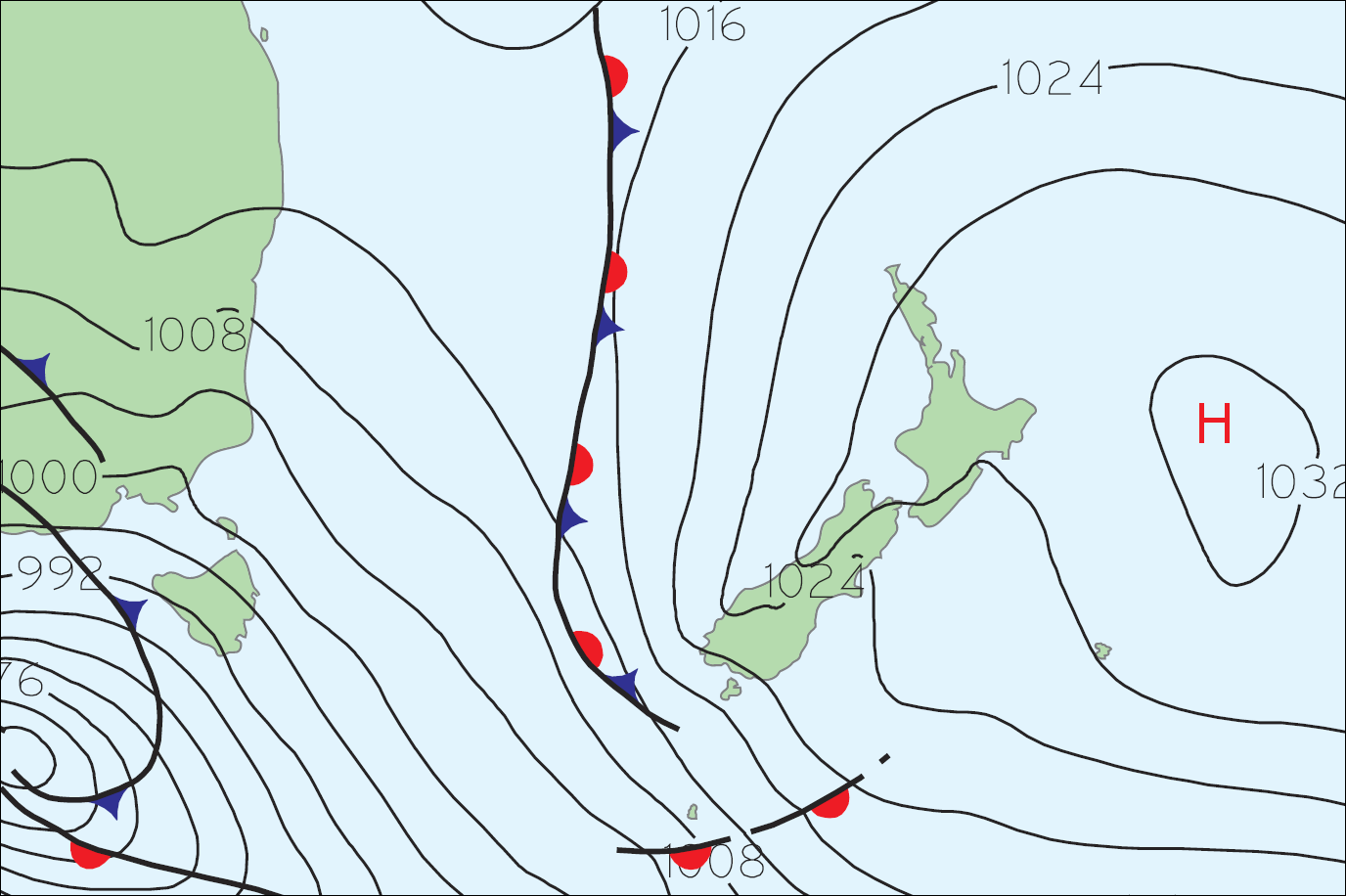 Mean Sea Level Pressure Analysis at 6am Tuesday
This northwesterly flow, which extends right through the atmosphere from the surface up to the tropopause, brings with it very warm and moist air of tropical origin.  As this air is forced up over New Zealand's mountains by very strong northwesterly winds, the moisture will condense and fall out as a significant amount of rain.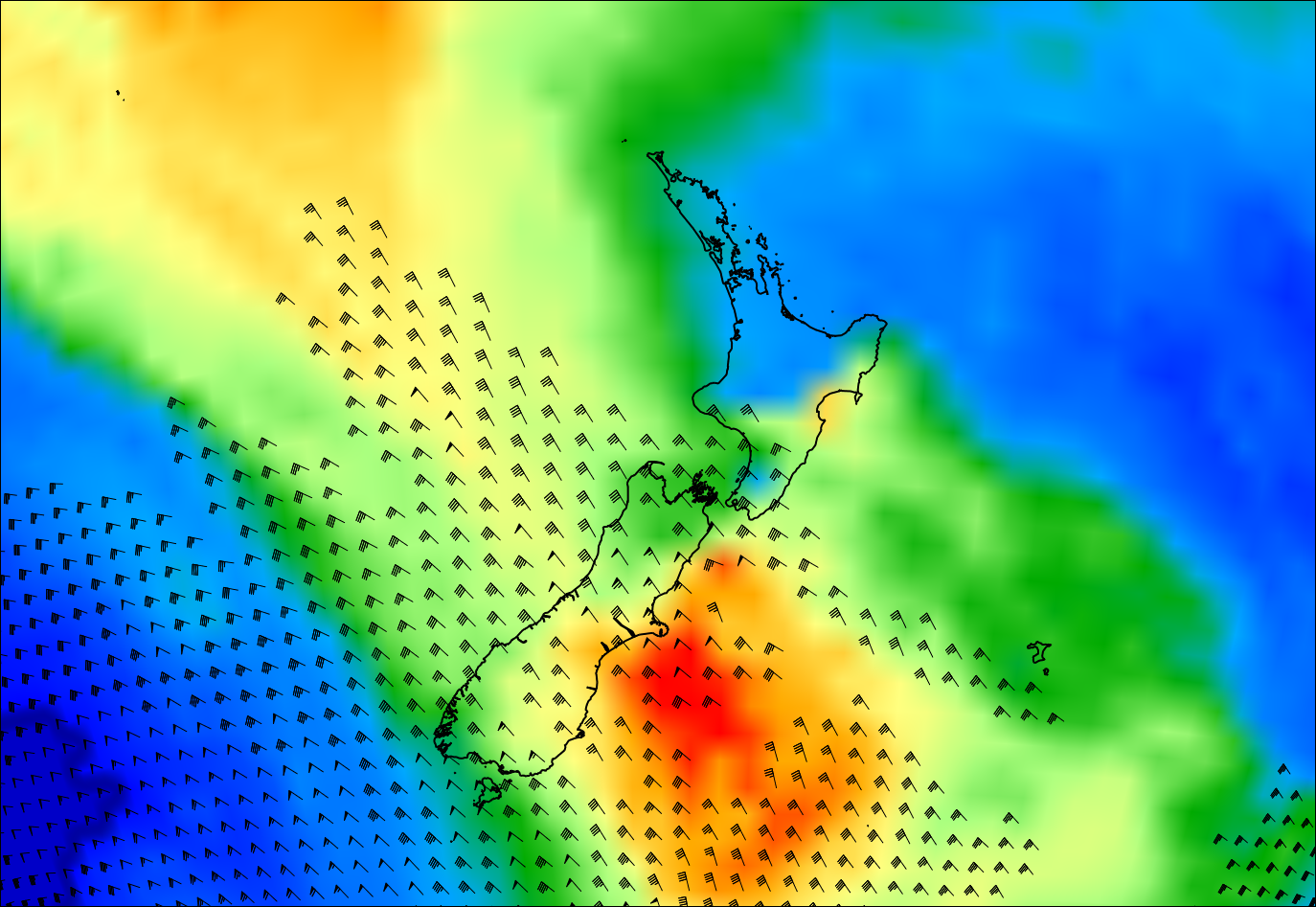 Plot of forecast temperature (colours) at the 850 hPa level (roughly 5,000ft or 1,500m), and forecast wind speed in knots (only stronger than gale force plotted) shown by black barbs, for midday Wednesday 6 May 2015. Data courtesy ECMWF.
A prolonged period of heavy rain will affect the South Island West Coast, starting Tuesday evening, with spillover into the headwaters of the Otago and Canterbury lakes and rivers.  A significant amount of rain is forecast for these areas.  People are advised that streams and rivers will rise rapidly, affecting places further downstream, including in Canterbury and Otago.  Surface flooding and slips are also likely.  As the trough moves slowly northwards the likelihood of heavy rain spreads to parts of the North Island.

Accumulated rainfall from midnight Monday to midday Friday (84 hours) from MetService's mesoscale models, initialised using NCEP left, UKMO centre and ECMWF right.
In addition to the heavy rain, severe northwest gales are possible in some eastern areas on Wednesday and Thursday, but especially the Canterbury High Country on Wednesday.
MetService has issued a Severe Weather Warning and Watch for this event, and the details can be found here http://metservice.com/warnings/home
People are advised to keep up to date with the latest forecasts, as this is a developing situation and some of the areas on Watch will likely be upgraded to a Warning and other areas may be added to the Watch.