HORDUR THORDARSON, METSERVICE METEOROLOGIST
An intense weather system that has already brought severe weather to parts of Australia has been moving slowly east over the Tasman Sea towards New Zealand. This system has brought heavy rain to the southwest of the South Island this morning. Around 400mm of rain have accumulated in some parts of Fiordland.
Many parts of the country are likely to be affected by heavy rain and severe gales today and on Monday as the system moves slowly east. People are urged to check for forecasts affecting their areas, especially watches and warnings at: http://www.metservice.com. Some parts of the country may also be affected by squally thunderstorms with bursts of heavy rain, for further information on these please see: http://www.metservice.com/warnings/thunderstorm-outlook
Heavy rain could lead to localised surface flooding, slips and hazardous driving conditions. Severe gales could damage power lines and insecure structures and make driving conditions difficult. People are advised to take precautions such as  securing loose items like trampolines and garden furniture and please take care when traveling.
This weather system is especially energetic due to the contrast between cold air to the south of the country and the warm moist air from the tropics spreading across the country itself.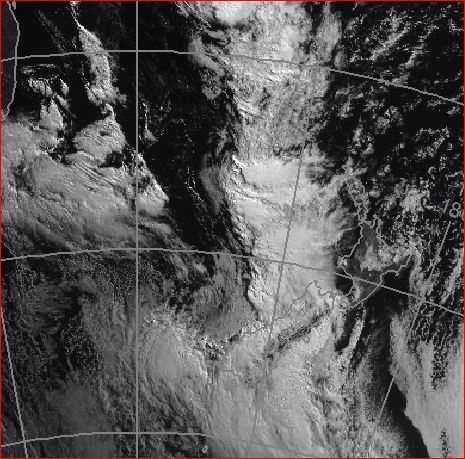 Visible satellite image at 10am Sunday
A visible satellite image from 10am this morning. Cloud associated with the active weather system extends south onto the South Island.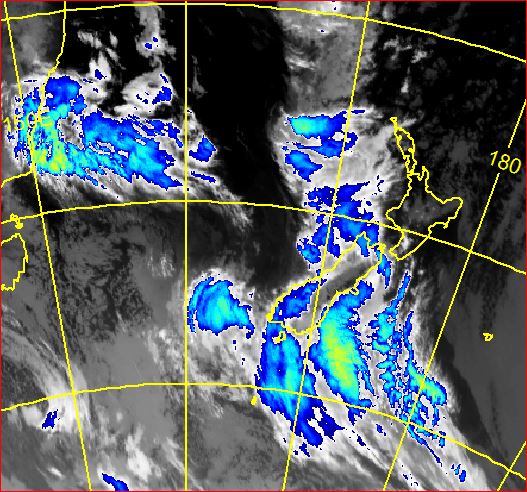 Infra red satellite image from 10am Sunday
Cold cloud tops associated with the weather system can be seen on this image. The coldest tops to the west of the North Island are at about -50 degrees Celsius and the altitude is at about 11 kilometres above sea level.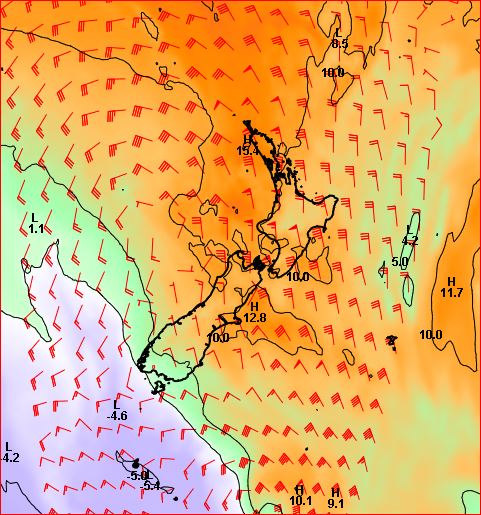 Forecast temperature at 1500 metres at noon Monday
This image shows a wind and temperature forecast at about 1500 metres above sea level at noon on Monday. Note the warm air spreading south from the tropics and the cold air to the south of the South Island.