Update by Peter Little, MetService Meteorologist, at 4.30pm
A polar blast due early next week will see temperatures plummet in many places, with snow expected to unseasonably low levels over the South Island and lower North Island. On Monday, MetService is expecting snow to fall to 400 metres in the far south of the South Island and to 600 metres on Banks Peninsula. Early Tuesday, snow is expected to lower to 900 metres for a time on the Tararua Range.
For many places from Waikato and Wairarapa southwards, a period of cold, showery weather with hail and strong to gale southerlies is likely. For details on where the worst weather is expected in the coming days, make sure you keep up-to-date with the latest Severe Weather information at metservice.com/warnings/home
Computer models have been consistent with their predictions over the past few days, giving forecasters greater confidence in their outcome. The culprit is a deep area of low pressure forecast to move just east of New Zealand on Monday, with a cold south to southwest flow spreading over the country.

A selection of different global models showing mean sea level pressure for midday Monday 13 April
This set-up is being driven by a polar jet stream, a belt of strong winds high in the atmosphere,  which will help to bring a deep pool of Antarctic air over New Zealand.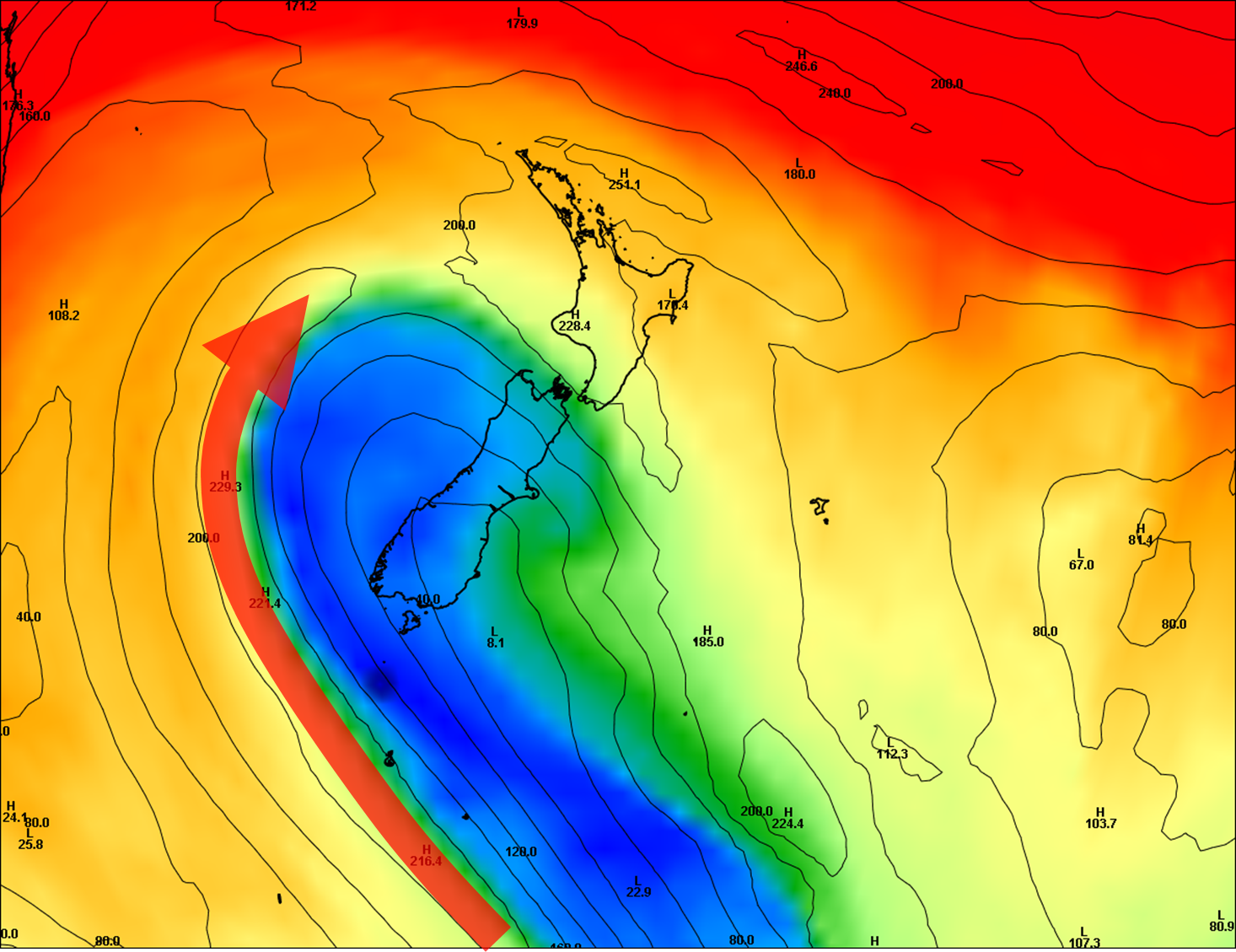 Plot of forecast temperature (colours) at the 500 hPa level (roughly 18,000 ft, or about halfway up the troposphere), and forecast wind speed in km/h (black lines, isotachs) at the 250 hPa level (near the top of the troposphere), for midday Monday 13 April. Data courtesy UKMO.
In addition to the cold, wet and windy weather, large south to southwest swells are expected to affect much of the New Zealand coastline on Monday and Tuesday. When the strong to gale southerly winds are combined with these swells, waves greater than 6 metres are likely - possibly reaching 8 to 10 metres along the east coast for a time on Tuesday. If you're planning to head onto or near the water over the next few days, make sure you check out the latest marine forecasts and warnings on metservice.com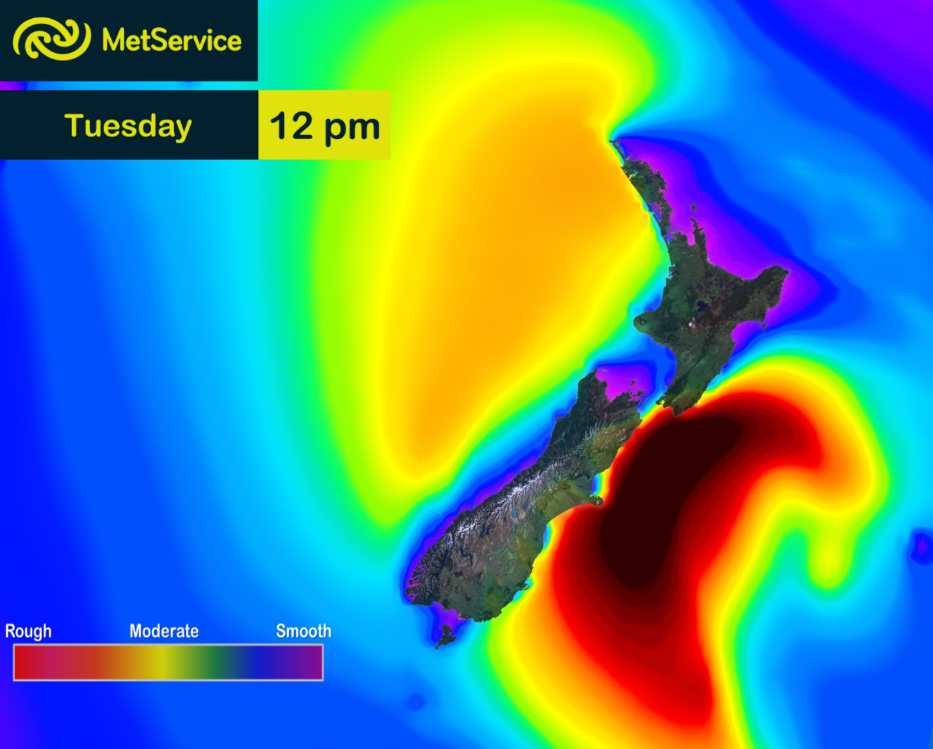 Forecast sea conditions at midday Tuesday 14 April. Data courtesy of ECMWF.