From Wednesday 31 July, you'll see a new format for the Mountain forecasts that MetService produces under its commercial contract with the Department of Conservation.
While the current mountain forecasts for various National Parks are short and to the point, they rely to an extent on the user being able to "join the dots". One of the main aims of the new format is to be as clear as possible about those weather conditions influencing safety in the outdoors.
Each mountain forecast will contain:
a general statement about the next five days of expected weather – including snow and severe weather
for a selected group of locations in each Park, in addition to the general statement there will also be three days of detailed information on:
as well as a further two days of expected weather for planning
Here's a guide to what the new format will look like when it goes live on our website: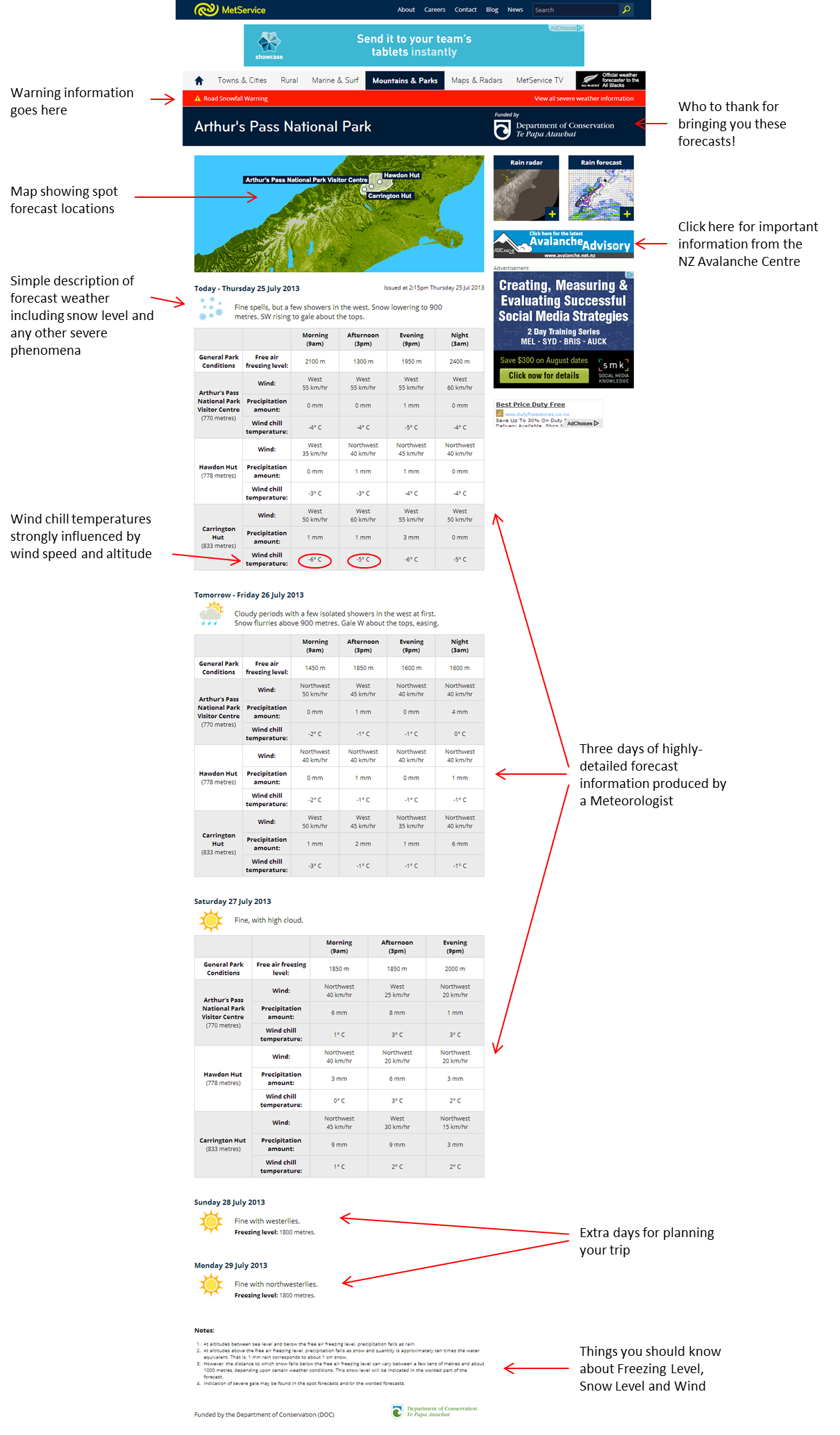 Can't read the fine print in the screenshot above? Here's what it says:
At altitudes between sea level and below the free air freezing level, precipitation falls as rain.
At altitudes above the free air freezing level, precipitation falls as snow and quantity is approximately ten times the water equivalent. That is, 1 mm rain corresponds to about 1 cm snow.
However, the distance to which snow falls below the free air freezing level can vary between a few tens of metres and about 1000 metres, depending upon certain weather conditions. This snow level will be indicated in the worded part of the forecast.
Indication of severe gale may be found in the spot forecasts and/or the worded forecasts.
The layout of the forecasts on MetService's mobile site m.metservice.com is slightly different (see below) because of the screen size of a smart phone. But the forecast will contain the same information as on www.metservice.com.
The spot locations within each Park for which detailed forecasts are available have been selected in consultation with DOC. Here's a map of them: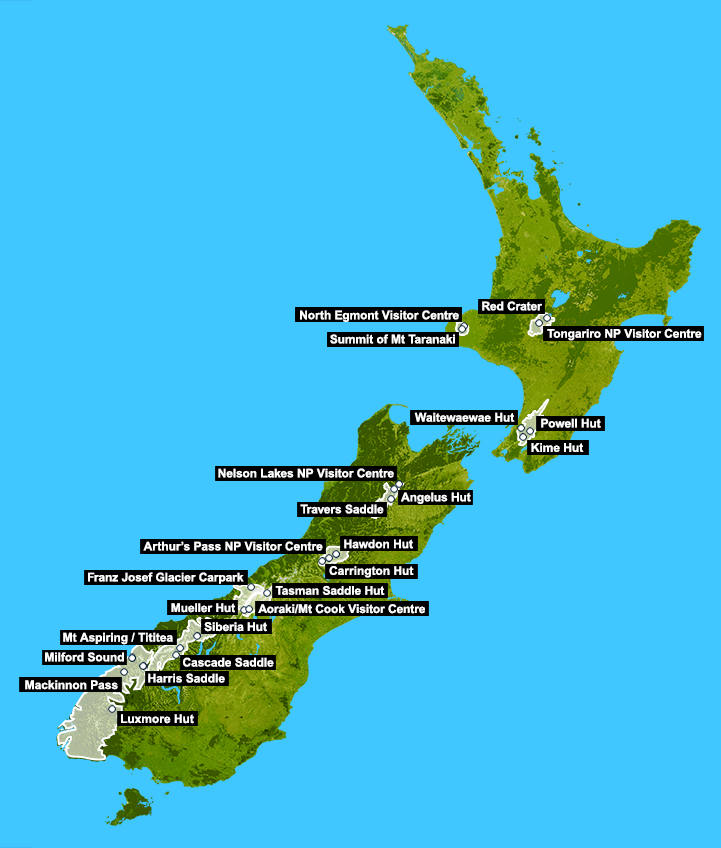 There are a couple of notable changes from the current set of mountain forecasts:
Tararua Forest Park will have its own forecast.
Te Urewera National Park (for which forecasts are currently produced only on a Friday) will now be covered daily by the Brief New Zealand Mountain Forecast (see below).
As is currently the case, forecasts are issued routinely at or before 07:30am and 11:50am and may be updated at any time.
If you prefer more words and fewer numbers, the Brief New Zealand Mountain Forecast will still be available.