Written by Dr David Fountain, Associate Professor Plant Biology (Retired), Institute of Molecular BioSciences, Massey University
Summer is the time of year when there's lots of pollen – and hayfever – around.
Pollen grains are shed from flowering plants and are typically 15 to 50 millionths of a metre across – about the same width as a human hair.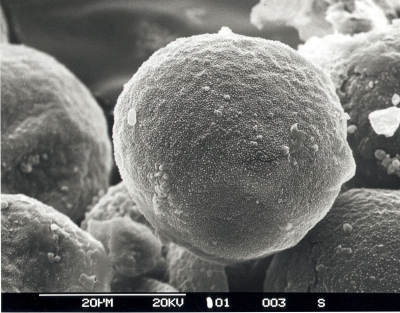 From multiple source plants such as a pine plantation or fields of flowering grass, pollen may be produced as a mass blanket of particles in the air. Pine pollen in New Zealand can often be seen as yellow clouds over trees and as yellow drifts or scum on water.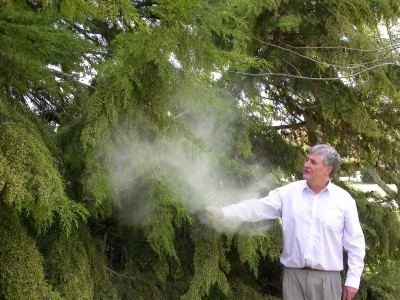 Production of pollen depends on (among other things) the time of year and time of day, temperature, vegetation type and altitude – and clearly, these factors are not all independent of each other.
Wind direction and weather affect local pollen concentration: the wind moves it about, and rainfall washes it out of the air. Pollen grains stream out in the air-flow just like a smoke plume and can be carried long distances.
For example, in Scandinavia birch pollen allergy and asthma symptoms appear long before birch trees flower there. The pollen arrives from as far south as Italy, where flowering occurs much earlier.
In New Zealand, the pollen forecast for today and tomorrow is available for selected towns and cities. The forecast of 'low', 'moderate' or 'high' is based on an assessment of the factors influencing pollen production, concentration and movement. Pollen type is also mentioned in the forecast because this influences the "strength" of the allergy.